GME Bedding Boxes
The GME Bedding boxes offer a way for end users to increase profits and material utilization. Built to hold a wide range of products and accommodate a variety of excavator buckets, the GME Boxes are designed in three different categories: Light Duty (BL), Standard Duty (BS) and Heavy Duty (BH). Custom sizes are also available in all three categories.

Apparatus "B" Option
The Apparatus "B" option, available on all models of the GME bedding box, makes repositioning the box easy and quick. It is reinforced and fully welded at all stress points and gussets have been added for extra strength.

EPA Option
The EPA Option replaces the standard bedding box plate arms. While adding tube supports to the front of the bedding box. The EPA Option is available in all Bedding Box sizes.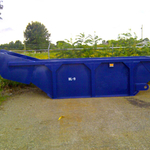 The BL4, BL7, and BL9 Light Duty are designed for use with lighter machinery. The top frame is further strengthened by an inner core of hardwood. It is constructed of 3/16" plate at the ends and sides, and 3/8" plate on the bottom. Wear strip on bottom and 44" profile is standard on these boxes.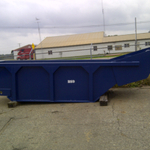 BS5, BS7, BS8, and BS9. The Standard unit features rugged steel welded construction, fully reinforced at all points of stress.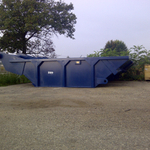 BH9, BH12, and BH15. The BH Heavy Duty box is just right for use with heavy machinery.